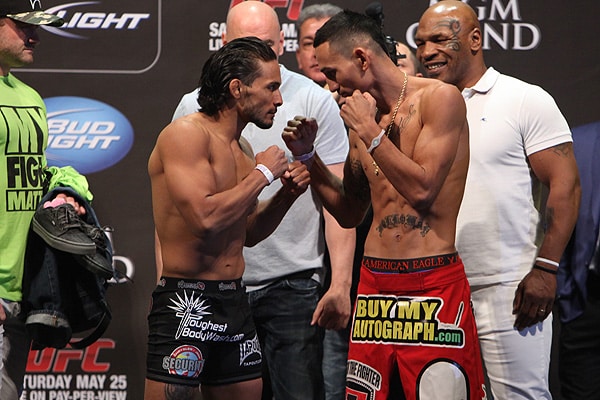 Who else is excited for the UFC tomorrow?
Tomorrow night at #UFC236 Max Holloway faces Dustin Poirier in the State Farm Arena in Atlanta. This will be Max Holloway's first fight in the lightweight Division. Max hold's a 20-3 record, with one of his three loses coming from Dustin back in 2012. The other two men to defeat Max are none other then Conor McGregor and Long Island MMA's Dennis "The Menace" Bermudez
How do you guys see tomorrow nights fight going? Do you think that Max will avenge his first loss ever? Or do you think Dustin will extend his 3 fight winning streak?
Please comment below!